Tips for a better festival experience
Festivals are picking back up and there is, once again, a compelling thirst in the air for the festival experience. Many organisers have already put tickets on sale for their spring and summer events.
In decades gone-by, a festival was a success if there were a couple of decent music acts, plenty of alcohol and a late night silent disco. But things have changed. With the birth of the age of social media, consumers have become much more experiential.
People expect more from their festivals. They want something that's different from the norm. Something that makes the festival an experience, not just a weekend away.
Bigger festivals are struggling as customers reach saturation points. But smaller and independent festivals are growing in popularity. This is because smaller festivals are prioritising consumers, finding their key differentiator, and making sure customers hear about it.
To make the most of your consumer base and grow your audience, see these 9 tips that all festival organisers should know. It's easy to improve the customer festival experience if you know how:
1. Food for the health conscious
For too long, festival food has meant burger vans, ice cream trucks… the odd crepe wagon.
If you want to create a mood that's happy and vibrant throughout the festival, consider offering food options that are high in slow-release carbs and fibre. You may also want to consider free water stations to encourage guests to stay hydrated and refill water bottles rather than turning to single-use plastic bottles.
Vegan, Vegetarian, Pescatarian; makes sure everyone at your festival is capably catered for if they choose to eat. Keep on top of your allergy information and ensure there is a range of rations available.
2. Use social media to create a festival community
The ultimate digital tool, social media has the power to make and break your festival – so be its friend. Post about your event regularly, provide updates and take pictures. A super innovative tip is to have a screen showing all the tweets or posts on the 'gram about your event live streamed to the crowd. Create a hashtag to help bolster that interactive digital experience.
3. Create family friendly viewing areas
Performance areas can cause a problem for families, where children can't see over people and there's a higher chance of them getting lost or injured.
A family viewing area could involve something as simple as temporary raised seating to the back or side of the main audience.
4. Offer your audience different genres and types of entertainment
Music festivals are now displaying poetry, cinema, seminars and spoken word in an attempt to give festival goers a more rounded experience. Glastonbury has a theatre and circus area, whilst Reading and Leeds Festivals have battle rap competitions.
Try to connect your audience through different mediums. Have an arcade section or a few sporty games on offer, there are plenty of entertainment to choose from.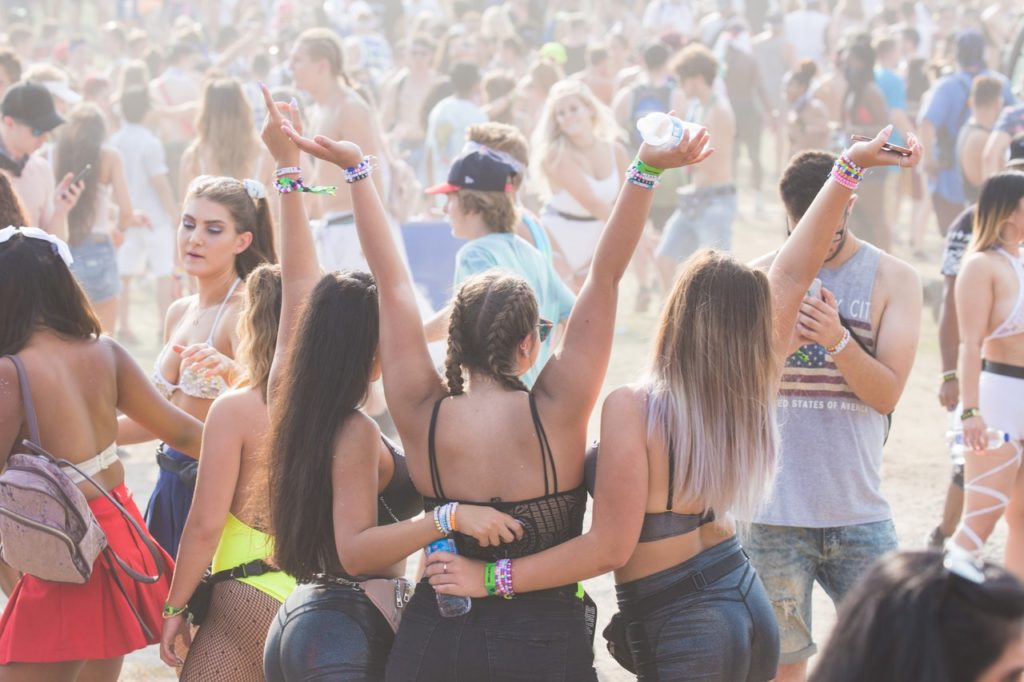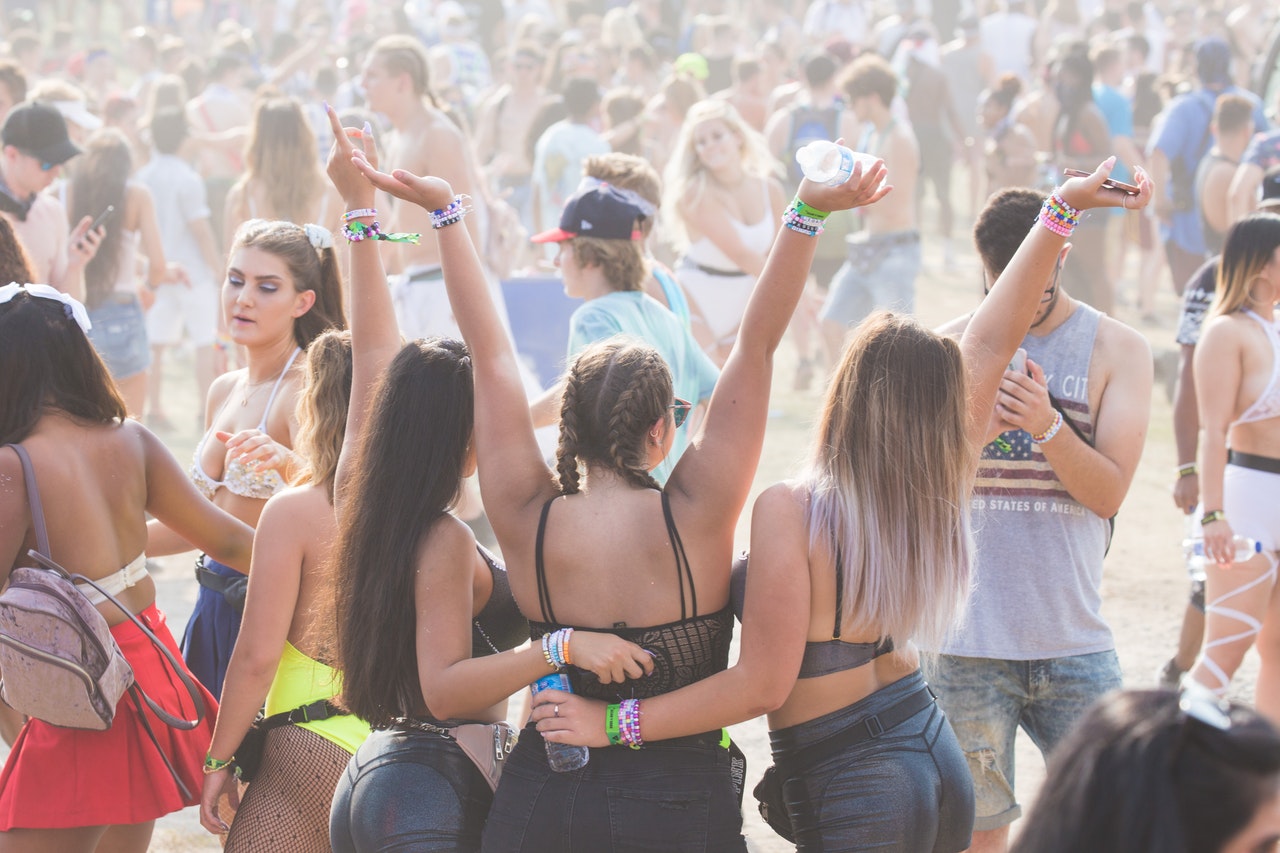 5. Make some camping zones noise-free areas
One of the downsides of festivals is lack of sleep. Try to limit late-night volume by providing campaign zones a relative distance away from the event. Cutting the noise at night in some areas could make for a better day time experience.
6. Take inspiration from hotels and offer a 'porter' service
Anyone who has ever camped at a festival, especially a major one like Reading, Glastonbury or Download, will know that one of the worst parts of the weekend is having to carry your luggage from the car park to your chosen pitch.
Tent, rucksack, alcohol, folding chairs, sleeping bag, pillow… it's tiring just thinking about it. It's especially bad when the rain has been falling and you're having to wade through mud.
Take this stress away by providing staff members to carry luggage for people. You could even provide them with trolleys of sleds so they're not having to bear the load themselves.
7. Create convenience with an on-site shop
There are usually stalls selling clothes and merchandise, but what about the essentials.
Provide access to pharmaceuticals, pillows and pringles; milk and matches; fruit and folding chairs.
Having a temporary shop improves the customer experience and adds an extra revenue channel for the organiser.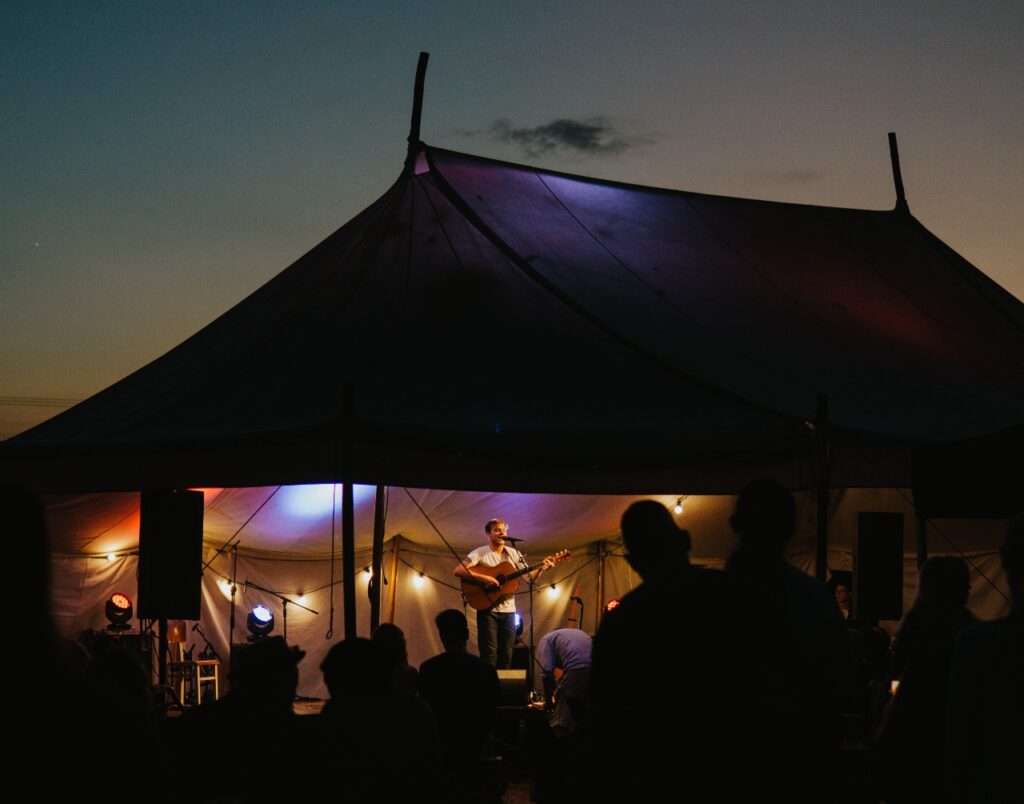 8. Speak to potential customers
Create a platform which reaches out to new customers. The best way to do this is through social media. Use Twitter and Facebook polls to suggest aspects of your festival and let your followers vote on their favourite. It's also a great way of creating a buzz and selling more tickets.
There is a huge thirst for festivals and outdoor events at the moment – satiate it.
9. Offer the option to reserve camping pitches
Allowing customers to pre-book their pitch gives them the peace of mind that they can arrive at a convenient time, and they're not rushing or fighting for the best spot. This can be a paid option you offer, therefore also adding another revenue stream. Putting on a festival is all about giving customers the best possible experience.
How have you created a great festival experience for your customers?
Share your thoughts and ideas with us on social media. For further advice on making the most of your event, risk management or insurance expertise check out our excellent resources.