Hosting a Platinum Jubilee Street Party?
Celebrations for the Queens's Platinum Jubilee will take place over the long bank holiday weekend of June 2nd to 5th. The Queen became the first British Monarch to celebrate 70 years on the throne on February 6th 2022, however due to the pandemic and safety precautions, Buckingham Palace have asked for the commemoration to take place in June.
As well as the search for a new pudding and a pageant, the tradition of street parties is expected to be upheld across the United Kingdom, and indeed the rest of the world. After two years of being separated from family friends and neighbours, how better to celebrate the nation coming back together.
If you are planning to hold a Platinum Jubilee street party or garden party, then Insure Our Event are here to guide your decision-making. There are a few rules and regulations that need to be adhered to before the resumption of a successful Platinum Jubilee party, as well as many considerations over safety, cancellation and liability. Insure Our Event has laid out the most commonly asked questions and provided the answers to ensure your Platinum Jubilee street party is a grand affair.
Here are 6 questions to consider when organising a Platinum Jubilee Street Party…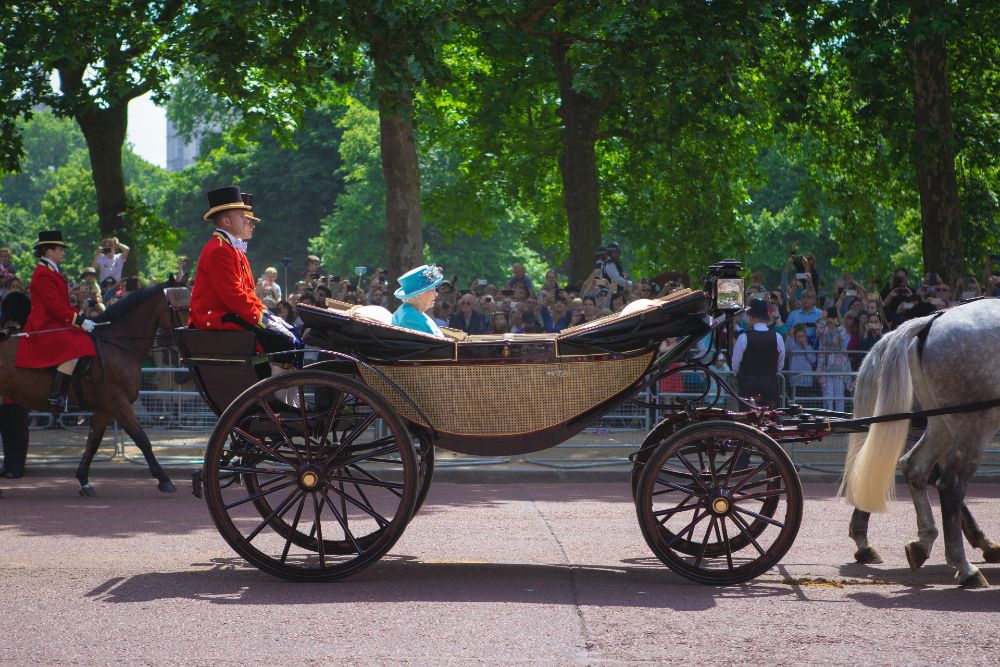 1. What date is the Queen's Platinum Jubilee street party?
Most street parties are expected to be held on Sunday 5th June 2022. However anytime between Thursday 2nd to Saturday 4th is also common as most people will be off work due to the long bank holiday. Applications for an official street party will need to be in to your local council by April 30th.
2. Do I need to register the street party?
There is a government registration form available for the organisation of any street party. Large events with amplified music and alcohol will require a Temporary Event Notice which covers events of up to 500 people – this can be purchased with permission from the local council.
All Platinum Jubilee street parties, large and small, are asked to register with The Queen's Platinum Jubilee 2022 Map of Events, showing local communities where there nearest street party is being held.
One off events do not require a food license to serve food, however ensure the food is safe to eat otherwise you, the organiser, could be made liable.
Councils recommend purchasing public liability insurance for street parties. This ensures the organiser is covered against accident, injury, illness and damage to third-party property. Whilst street party insurance is not required by law, it is highly recommended, protecting you in the event of a claim.
Neither is a risk assessment strictly required, however we would highly recommend one. We have a safety checklist available, including some of the measure expected to be in place at an event.
3. Can I have the road closed for a street party?
Road closures are an available option. If you require the road to be closed on your street, the council will need to be informed in order to enforce a temporary traffic regulation order. This may need to be done six weeks before the event, however we expect the council will be prepared for many requests during the Jubilee Bank holiday.
If the council will not close your road, you can have a street meet involving a small party a the front of your premises. Just make sure no walkways are blocked and children are aware of road users. For this type of event, we would recommend comprehensive garden party insurance, covering the organiser in the event of damage, injury or a claim.
4. What if it rains on the day of my street party?
British weather is always temperamental, and at any moment the heavens could open. But don't let this spoil your big day with our adverse weather insurance. We cover any financial losses following the cancellation of an event due to bad weather if your event is taking place outdoors or within a temporary structure – such as a street party. Let's say you hire a performer, pay for food and drinks or rent equipment; our additional comprehensive covers will insure the costs should your party be cancelled due to bad weather.
5. Am I covered if the queen dies before the Platinum Jubilee street party date?
Although we do provide cover for cancellation and postponement, unfortunately we will not be able to insure for the costs of the party if it doesn't go ahead due to national mourning (please check your policy wording). Our street party cancellation cover will be able to cover abandonment due to reasons beyond your control and adverse weather.
6. What if someone has an accident at my street party?
Alcohol, joyous celebrations and glorious British weather could all result in a little bit too much fun. Accidents and third party damage are too common an occurrence at street and garden parties.
Public Liability Insurance for Platinum Jubilee street parties is recommended in case your neighbourly guest suffers an accident or illness and decides to sue you. While you might hope this would never happen – you can never be certain!
Protect your finances with comprehensive public liability insurance for street parties. Give yourself the piece of mind before the event and focus on delivering the best possible experience without the worry of cancellation or claim.
Still unsure? Receive a Free Quote for your event today!