Event organisers need to ensure they keep their eyes on weather warnings and are ready to update event-goers when necessary.
At Insure Our Event, we believe it is imperative to remind event planners about bad weather and bad weather insurance. Event planners must be vigilant about unexpected extreme weather conditions that could disrupt an event. They must also understand why possessing bad weather insurance is crucial.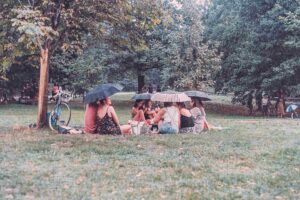 What can you do about the weather?
Most winter and spring events are planned inside; outdoor events will be pout at great risk of cancellaiton due to the prediction of more stormy weather. Indoor events are also at risk of cancellation due to travel restrictions, train postponements and inaccessibility.
Cancellation is always a risk – The question event organisers must ask is this: if my upcoming event is cancelled because of bad weather, can I weather the storm financially?
Irrecoverable costs include a variety of things, such as non-refundable deposits. Event organisers rely on ticket sales to cover these costs. But, if you have to cancel, you're legally obliged to offer a refund. This could leave you knee deep in bills with no way to recoup the costs.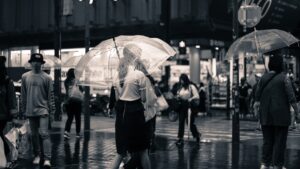 What is bad weather insurance?
Bad weather insurance will pay out for irrecoverable costs, loss of revenue or any costs incurred with rescheduling an event if it will reduce overall loss.
Cancellation or disruption due to bad weather is often included as standard in most event cancellation policies if the event is happening indoors. However, you'll need additional cover if you're hosting an outdoor event or an event in a temporary structure.
Let's say you're planning a garden party or community market. Maybe you've already lost money postponing the original event to later in the year. The last thing you need is having to reschedule or cancel again. But that won't stand in the way of the British weather. It might be a storm, high winds, heavy rainfall or even snow that means it's unsafe for your event to go ahead. The safety of your guests and any volunteers simply has to come first.
We're advising event organisers to expect the unexpected. Prepare for the bad weather with a back-up plan. Have a marquee on-hand or additional healthy and safety procedures in place to combat heavy rainfall. But always have peace of mind that you won't lose out financially if you have Adverse Weather Insurance.
Don't leave your event to chance
Play our adverse weather checker to find out exactly how the weather can impact your event. Is it really true that your event will be okay, rain or shine? Let's find out.