Post-pandemic, sports events, business events and fundraising events should all be back up and running. Now is the time for charities to get the word out there and try to reboot that media momentum.
Publicity is essential for your charity, but how do you spread the word about your organisation and its events? Richard Cutmore, Director of TFH Gazebos, gives his top tips to help you promote your charity at your fundraising event.
It's a simple fact that the more people who know about your organisation, the more donations you'll receive. But with nearly 170,000 registered charities in England and Wales alone, you'll need to give yourself that extra push to help you stand out from the crowd (GOV.UK).
Fundraising events are the perfect way to get your local community involved and receive donations, but they're also a great way to boost your brand exposure which will bring in more donations in the future. To help you do just that, here I'll be giving you my top branding tips to help you promote your charity at a fundraising event.
Make use of local and social media
Local media is a valuable tool to keep your community up to date with what you're doing, so make sure you keep them in the loop when you're planning your next event. You could contact local newspapers who can run a story on your charity and promote your fundraiser.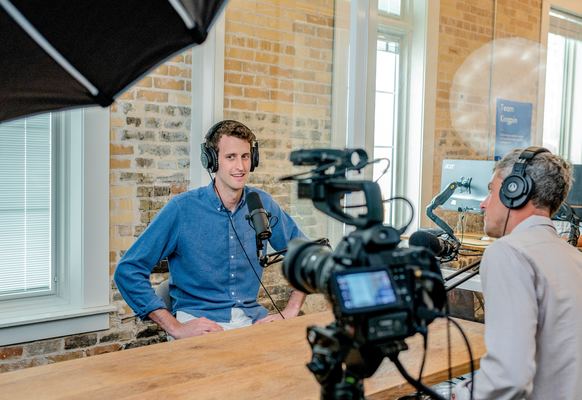 Don't forget about social media, too. If you're not already, you should be making use of these various platforms to develop your brand identity and reach out to a wider community, but you can also use them to promote your event. Create interesting graphics and generate a hype in the lead up to your fundraiser. Then, when you're there, post pictures and encourage people to come along.
If you can, create a hashtag for your event and ask visitors to share their own posts and photos using it to help promote your brand and your event further. The more people who use the hashtag, the more exposure you're going to get.
Think outside the box
Fundraising events are a chance to get creative, so think outside the box when you're coming up with ideas. For example, you could consider hosting a fair or doing some sort of challenge. The more unusual or exciting you can make it, the more likely you are to peak people's interest in your charity. Plus, these kinds of events can make a great story for local and national newspapers who can help promote your organisation.
Put your branding everywhere
Never underestimate the power of promotional materials. At your event, having pop-up banners, roller banners, bunting and flags printed with your logo can really help to create a strong brand identity and share your name.
You could also create a base at your event with a printed pop-up gazebo. This is where you can have your main point of contact with visitors, and where you can give away freebies and encourage them to donate. Even for those who are just passing by, seeing your organisation advertised clearly can develop a sense of curiosity, and they'll be more likely to approach you or look into your work later.
Give away branded freebies
Don't forget the freebies! Giving away small useful tokens, like pens and tote bags, can be a great way to encourage people to sign up for a monthly donation. Plus, if you add your name and logo onto the items, you can get an extra promotional boost every time they're used after the event.
Making your organisation stand out from the rest can be challenging, but the tips in this guide can help you create a strong brand identity and help get your charity noticed. Try them out at your next fundraising event!
It's also important for all event organisers to arrange comprehensive event insurance. Check out below – Why you need insurance for your one-off event: